Indie School Albury Wodonga
Face Coverings
Friday July 31, 2020
Dear Parents, Guardians and Carers,
The Hon. Daniel Andrews MP, Premier of Victoria, has announced that from 11.59pm on Sunday, 2 August 2020, face coverings will be mandatory for all Victorians when they leave their home
The use of face coverings, including cloth face coverings or surgical masks, will assist in providing an additional physical barrier between people and to help reduce community transmission of coronavirus (COVID-19) across all of Victoria
Students attending Indie School are also required to wear a face covering when at school from Monday, 3 August 2020, unless an exemption applies.
Parents, guardians and carers are required to supply their child(ren) with an appropriate face covering that covers the nose and mouth. Appropriate face coverings include:
single use face masks (commonly called surgical masks),
cloth face coverings made from three layers of a mix of breathable fabrics, or
face shields designed to cover the sides of the face and below the chin.
Single use face coverings will only be provided by the school in circumstances where a student has forgotten to bring in a face covering, or their face covering becomes soiled or dirty.
Cloth (reusable) face coverings or surgical (single use) face masks can be purchased from retail outlets including chemists and hardware stores.
The Department of Health and Human Services (DHHS) website provides instructions and a video so people can make a reusable face covering that covers the nose and mouth.
Personalised face coverings are permitted to be worn by students, including patterned or printed material. However, if a personalised face covering is deemed to be offensive, the student will be asked to remove, and possibly dispose, the face covering. In these circumstances, a plain disposable face covering will be provided by the school to the student.
If a student refuses to wear a face covering, a member of staff will discuss the reasons with the student in the first instance, and an explanation provided to the student, in age-appropriate language, why a face covering is required.
To ensure that the health and safety of all students and staff can be maintained if a student continues to refuse to wear a face covering, parents, guardians or carers will be contacted requesting the immediate collection of their child(ren).
Parents, guardians and carers are encouraged to discuss the use of face covering with their child(ren) and reinforce the need to keep 1.5 metres apart from other people, to wash and dry hands thoroughly and regularly, and cough and sneeze into a tissue or their elbow.
Parents, guardians and carers will also be required to wear a face covering when dropping off or picking up their child(ren) or if required to collect an unwell child(ren) from the school.
If you require clarification in relation to the use of face coverings at school or additional support, please contact Anna Bownds.
Anna Bownds
Head of School (Wodonga)
Mobile: 0487895014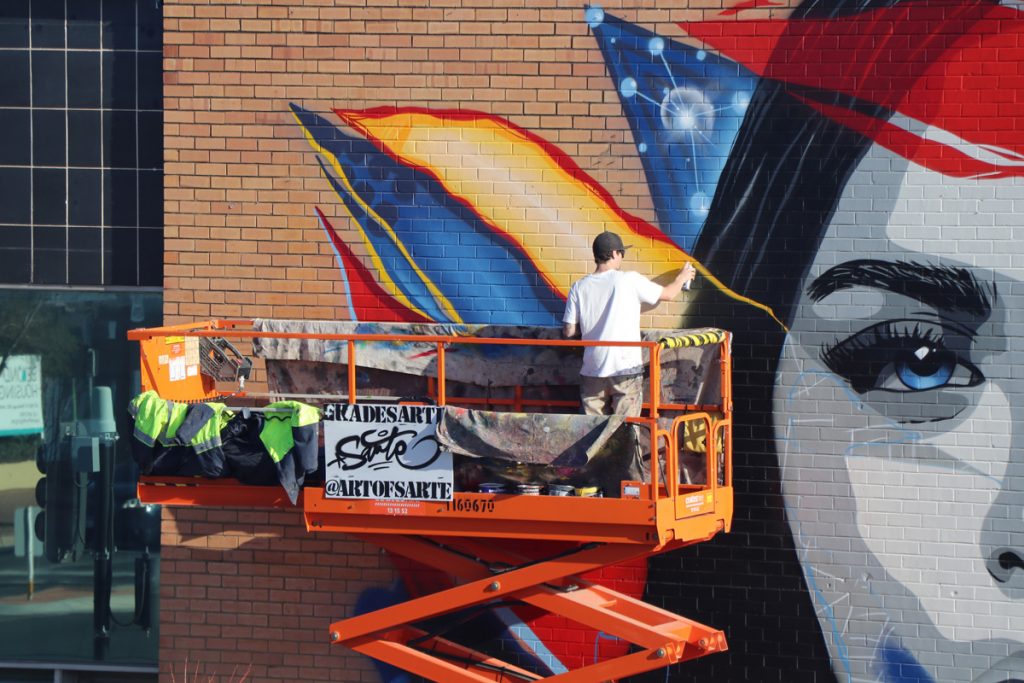 Indie School Wodonga street art. Mural by Kade Sarte. Corner of South and High Streets.
Read More »
Albury Wodonga VCAL students returning to remote learning on August 5.
Read More »
Wodonga Year 9/10 classes to be moved to Albury campus, starting Tuesday August 4.
Read More »