Indie School Albury Wodonga
Return to Remote Learning for VCAL Students
Monday August 3, 2020
Dear parents, carers and students.
Yesterday, the Victorian Government announced that, on the advice of the Victorian Chief Health Officer, regional and rural Victoria will move to Stage 3 restrictions and metropolitan Melbourne will move to Stage 4 restrictions to slow the spread of coronavirus (COVID-19).
These requirements apply to all schools across the government, Catholic and independent sectors and across all metropolitan Melbourne and rural and regional Victoria. The changes to schools' operations will come into effect from Wednesday 5 August, following a student free day on Tuesday 4 August and are likely to apply until the end of term 3.
Timeline
Monday 3 August will be a 'normal' day of school under current arrangements, with students attending on site learning asked to take all their necessary learning materials home.
Tuesday 4 August will be a student-free day across Victoria to enable teachers, especially in rural and regional Victoria, to prepare for flexible and remote learning.
Wednesday 5 August will be the first day of new arrangements for schools across Victoria
What will it look like?
Like last time we will be using the same model and means of conducting our distance learning
The use of google classroom
Some paper based curriculum will be sent out
Teachers will contact parents and students to discuss any concerns (please make sure we have up-to-date contact details)
Scheduled Google meets/Zooms (Zoom Room)

I appreciate this is once again a very uncertain and unsettling time for many and I thank everyone for doing all that is possible to keep our community safe. I am enormously proud of the way our staff, parents and students took on remote learning during Term two and believe that with this new announcement our school community will rise together to the challenge once again.
If you have any questions or concerns please contact me on 0487895014 or anna@awcc.edu.au
Kind Regards,
Anna Bownds
Head of School (Albury/Wodonga)
Mobile: 0487895014
Letter for parents and caregivers regarding a distressing video circulating on social media.
Read More »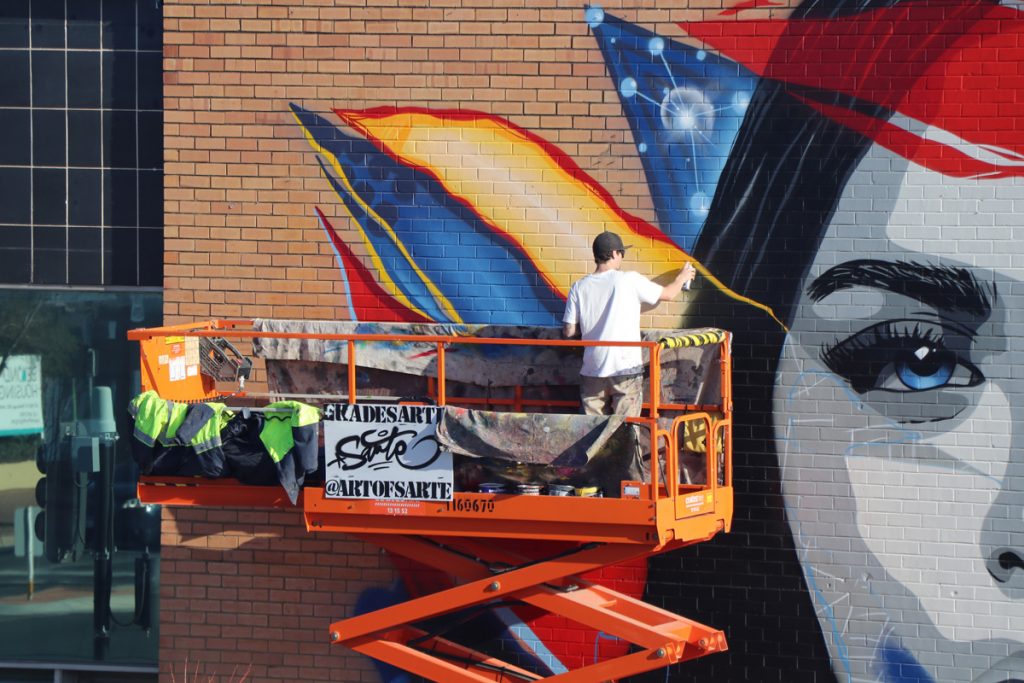 Indie School Wodonga street art. Mural by Kade Sarte. Corner of South and High Streets.
Read More »
Albury Wodonga VCAL students returning to remote learning on August 5.
Read More »